Clergy
Fr. Christopher Retelas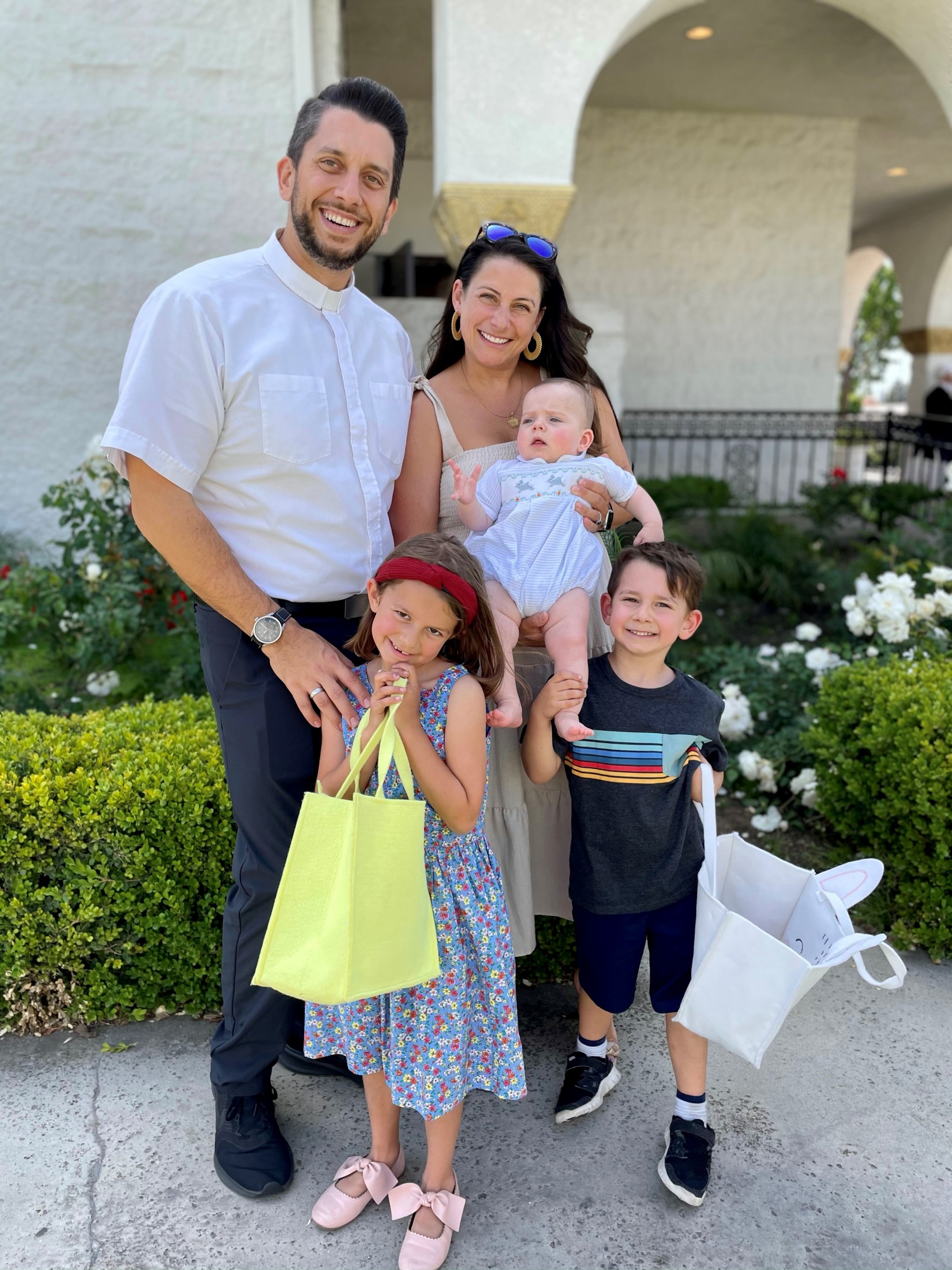 Effective January 1, 2021 Fr. Christopher became the new Proistamenos (Presiding Pastor) at Saint John the Baptist Greek Orthodox Church in Anaheim, California.
Being raised in an Orthodox priest's household, he and his family moved around a bit during his life. Growing up in different communities throughout the West Coast offered Fr. Christopher the opportunity to be involved in various ways, such as GOYA, altar boys, summer camps, as well as dancing and directing in multiple Greek folk dance groups. He also grew more and more involved with summer camp, and it was especially his involvement with camping and youth ministries that truly sparked the desire for him to pursue a life of service to the Church. One of the most profound summer camp experiences for Fr. Chris of course came in the summer of 2009, when he had the opportunity to work as a staff member at the Ionian Village summer camp in Greece. This is where he not only felt a greater calling to his vocation in the Church, but it is also where he met his bride-to- be, Kalli (Kalliope), another PK (Priest's Kid) from New York.
After graduating from California State University Sacramento with a degree in Business Administration, Fr. Chris moved to New York and worked for two years as a project estimator at one of Manhattan's largest Mechanical/HVAC contracting firms. It was during his time working in New York that Fr. Chris really started considering and praying a great deal about pursuing his vocation in the priesthood and a life dedicated to the work of the Church. After getting married, Fr. Chris and Kalli moved to Boston in the fall of 2012 and, with the blessing and guidance of His Eminence Metropolitan Gerasimos of San Francisco, he enrolled and started his studies as a seminarian at Holy Cross Greek Orthodox School of Theology.
In his final semester at Holy Cross, he was ordained by His Eminence Metropolitan Gerasimos to the Holy Diaconate at the Annunciation Church in Sacramento on the Sunday of St. Gregory Palamas. Fr. Chris graduated from Holy Cross Greek Orthodox School of Theology with high distinction in 2016 with a Master of Divinity degree. Shortly thereafter, Fr. Chris was assigned to be the associate pastor at Saint Anthony in Pasadena where he and his family were welcomed and overjoyed to be a part of such a beautiful parish family. Just over four months of serving the parish of St. Anthony as a Deacon, Fr. Chris was ordained to the Holy Priesthood by the hands of Metropolitan Gerasimos with many family and friends supporting and praying for him as he began his ministry as a Presbyter in Christ's Vineyard. Fr. Chris and Presbytera Kalli have three children, Asimina, Demetri, and Nikos.