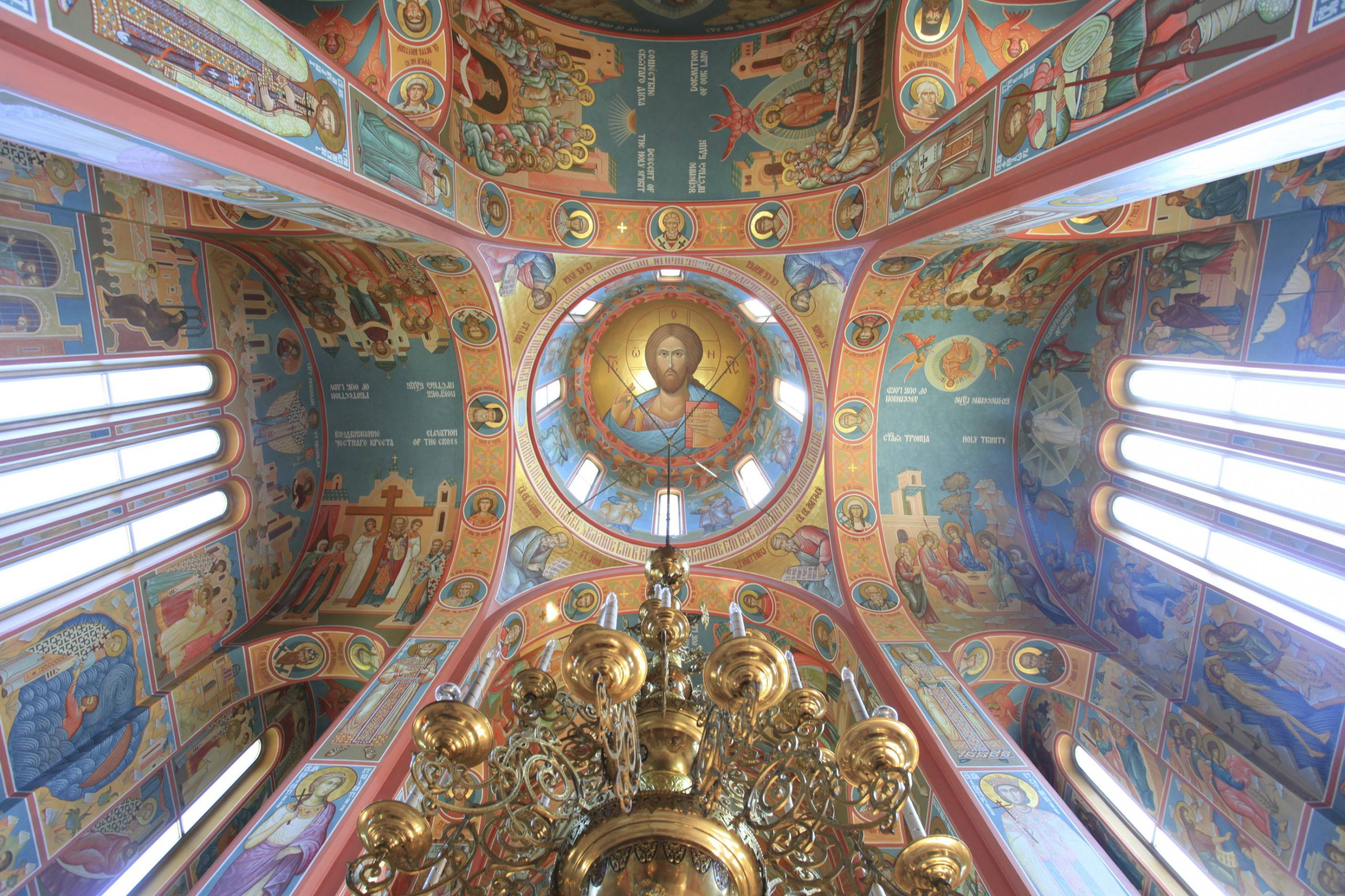 Sharing the Gospel in Orange County since 1961.
"Come to me, all you who are weary and burdened, and I will give you rest. Take my yoke upon you and learn from me, for I am gentle and humble in heart, and you will find rest for your souls. For my yoke is easy and my burden is light." Matthew 11:28-30 New International Version (NIV).
Do you feel burdened? Are you in need of spiritual support and nourishment? Are you looking for a place to come and find rest in the midst of Christ-loving believers?
In a world where moving "100 miles an hour" is normal, the Greek Orthodox Christian Church, the fullness of God's revelation of Himself in the midst of His creation, calls us to slow down and meet God in the present moment. In being present, and learning how to encounter God and one another, we slowly begin to learn what it means to "...love the Lord your God with all your heart, with all your soul, and with all your mind, [and] ...love your neighbor as yourself". Matthew 22:37,39 New King James Version (NKJV)
Come join us for services, and experience the love of Christ, in and through the St. John the Baptist community!
Saint John the Baptist's Church is located in beautiful Orange County, California. We offer many activities and programs for all ages, including Studies in the Faith, Church Choir, and Ladies Philoptochos Society. Our Sunday School Program seeks to nourish the souls of our children from Pre-Kindergarten through High School. Community is one of our major strengths - come join us! See our Parish Ministries page for more detailed descriptions.
Visit our Parish Calendar and get up-to-the-minute information and schedules of all activities.
Also, please use our website's What We Believe Section as a valuable resource to explore the power and beautiful of Orthodox Christianity.
Online Chapel
Today's Readings
Saints and Feasts Commemorated
Visit the
Online Chapel
for more daily readings, hymns, a monthly calendar of saints and feasts, and more.